TV Support
Summary
Cox Business Services customers who have registered a MyAccount profile online can view their current and previous Cox bills online.
Solution
Follow these steps to view your current Cox bill or statements fro the past 12 months.
1
Go to MyAccount.coxbusiness.com log in using your User ID and Password.
 
Note: If you have not yet registered for a User ID, you may do so by selecting New to Cox Business MyAccount? Register now.
2
Click Billing Tools.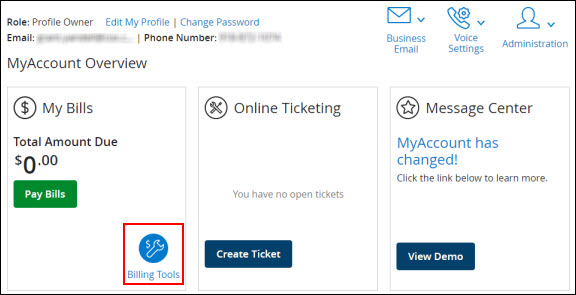 3
On the Billing Tools page, click View My Statements.
 

4
On the VIEW OR PAY BILL window, in the Choose Invoice drop down menu, select the month you would like to view.
 



 
Result: The statement you have selected displays in PDF form.